The Four Levels of Websites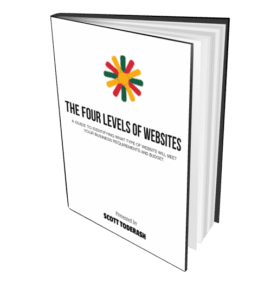 In order to understand the website project you are about to embark upon, you first need to set some parameters. In this book, I explain the four levels of websites and how to choose the one suitable for your organization.
This is the first step in determining the answer to the question I hear more often than any other:
"How much does a website cost?"
Free Preview
Look Inside using Amazon's preview, or have a preview sent to you via Amazon Kindle using the Canadian or International links on this page.
Ask Me
Contact Scott directly to find out more about this topic or if you'd like to book a presentation for your group or company.