Make 100% Webhost Your Webmaster
We know our clients. We learn about their business, what their website is about, and how it works. We learn staff and customer interactions to whatever extent is necessary. You make the business decisions and we make them happen online.
Our team consists of experienced members, each with extensive industry experience. We have certifications in CPanel and WHM administration. We have the only type of certification that WordPress offers, which is ongoing work with the product, and recognized community engagement.
We take responsibility for your website, so that between in your strategic changes, you can just set it and forget it.
We will teach you what you want to know about WordPress, and we will do the rest of the work. We provide you with phone and email support so that you can email us updates to make, or you can make your own updates, or after you give it a shot, just have us fix your updates.
With our Site Care service, we monitor and handle all software updates, backups, and troubleshooting, and we do minor site updates for you as needed. If you have frequent updates for us to do, or more complex software for us to manage, we also offer Site Care Plus as an enhanced service to make sure we can continue meeting your needs within our budgeted time.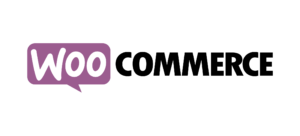 Ecommerce enabled sites are easy with WordPress. We provide WooCommerce support, and we can add this to your existing WordPress site at a very low cost, with no ongoing monthly fees.
Our team have worked on hundreds of WordPress websites over the course of 15+ years.
In addition to the daily workings of your website, strategic consulting is available. We know the fastest way, the best way, and the cheapest way. We will help you find your way. That might mean custom development, or might mean leveraging available technologies that we can introduce you to.That's how we earn our place as Webmaster for your organization.
We'll handle every technical matter
relating to your business online.

Every business works online.